October 05, 2021
Evolving Mechanism of Action Preference for the Treatment of Psoriatic Arthritis in the US and EU5
Authors: Maxine Yarnall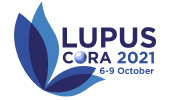 BACKGROUND and AIMS:
Treatment for psoriatic arthritis (PsA) is largely accounted for by TNFs and their respective biosimilars. However, the introduction of alternate MOAs (AMOAs) has resulted in shifting preferences, with many rheumatologists expecting a greater role for new agents, albeit this dynamic varies by country.
METHODS:
An independent market analytics firm collaborated with US (n=100) and EU5 (n=258) rheumatologists to gain insights on biologic prescribing behavior in PsA. Data collected between February to March 2021 included physician demographics, biologic uptake, and attitudinal survey responses. Data has been collected quarterly in the US since 2015, and bi-annually in EU5 since 2020.
RESULTS:
A marked decline in preference for originator TNFs is associated with a rise in growing preference for biosimilars in Europe (driven by UK and Spain) (figure 1), and globally, an increasing preference for AMOA treatments including IL-17s, IL-23, and JAK inhibitors. Current reported share of IL-17s in US outpaces that of their EU5 colleagues (19% vs. 15%, respectively) (figure 2), while the use of JAKs is notably higher in the EU5 than US (7% vs. 5%) (figure 4). JAKs are also expected to play an even larger role in EU in the future when compared to the US (10% vs. 5% future share), driven by France and UK. Guselkumab is anticipated to garner a 4% share in the next six months, globally (figure 3).
CONCLUSIONS:
While the use of TNFs in PsA is relatively comparable across the US and EU5, MOA preference varies and is anticipated to continue as new entrants become more commercially available across the EU5 and/or pipeline agents receive marketing authorization.
DISCLOSURES:
MY: Spherix Global Insights, Exton, PA, USA
Archived LUPUS & CORA Abstracts:
2021